Editor's note 06/03/11: Local television changes faster than the weather. Published in the Spring of 2007, this information was out of date within weeks. For current information on local broadcasts, consult the various Web pages of the companies below.
KTEN-TV
NBC Channel 10 (analog and digital)
Produces local newscasts seven days a week.
Other Signals: CW (digital only)
General Manager: Asa Jesse
Employees: 43 in Denison, 3 in Ardmore
Website: www.kten.com
Phone: 903-337-4000
KXII-TV
CBS Channel 12 (analog and digital)
Produces local newscasts seven days a week.
Other Signals: FOX Texoma, My Texoma (digital only)
General Manager: Rick Dean
Employees: 52 in Sherman, 9 in Ardmore
Website: www.kxii.com
Phone: 903-892-8123
CableOne
23,000 Texoma-area subscribers in 10 communities
General Manager: Claude Edwards
Website: www.cableone.com
Phone: 903-893-6548
Carries local-to-local programming, configuration based on geography and product package.

Dish Network
No local office. Hardware and subscriptions are sold online, at local retailers such as Radio Shack, Sears, and other technology stores, and just about anyone with a phone number and a P.O. box.
Website: www.DishNetwork.com
Carries some local channels, configuration based on geography and product package.
DirecTV
No local office. Hardware and subscriptions are sold online or at local retailers such as BestBuy, Wal-Mart and other technology stores.
Website: www.DirecTV.com
Carries no local channels and some parts of the Texoma area may not receive Dallas channels. DirecTV Director of Communications Robert Mercer said the company is working to add local channels in several markets. As of February 2007, DirecTV offers local-to-local broadcasts only in the top 142 markets in the nation. Sherman/Ada/Ardmore is the 161st market.
Helpful Resources:
www.dtv.gov: The government's online resources for educating viewers about digital television. Includes extensive and easy-to-read, downloadable documents and FAQs.
http://www.fcc.gov/mb/video/files/dtvonair.html: A complete list of every station in the country currently broadcasting in digital format.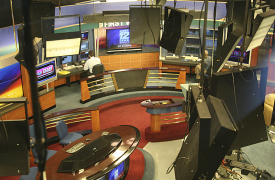 Charlie Haldeman
News Director & Anchor, First News at Six & Ten
Charlie Haldeman is the KXII news director, and he is the co-anchor of First News at Six and Ten alongside Maureen Kane. He joined the First News team in January of 2006 and lives in Sherman with his wife Amanda and their daughter, Hattie Elaine. He's from DeKalb, TX, and went to school at Texas A&M University, Blinn College, and Texarkana College. His dad is a Union Pacific railroad engineer. Before KXII, Haldeman worked for KBTX-TV, the CBS affiliate in Bryan-College Station, Texas, where he was the station's 5 p.m. anchor, as well as the assignments editor, producer and reporter. His experience extends beyond news to television and the big screen. He appeared in several regional and national TV and radio commercials and was featured in commercials for the Texas Lottery and Subway stores. He has even been in a couple of movies. He has 10 years of experience as an on-air personality and program director and was the youngest credentialed member of the working media in 1991.
Maureen Kane
Anchor/Reporter, First News at Six & Ten
Maureen Kane got to Sherman via Tyler, TX, and Lincoln, NE, growing up in the latter. She and Haldeman worked together in Bryan-College Station, where she began as a production assistant and associate producer before teaming up again at KXII. She attended Texas A&M University. She has B.A.'s in both English and Sociology. Working behind the scenes early in her career, Kane developed an appreciation for what it takes to produce a newscast, and it shows in her camaraderie with the crew on the set. After five years in the business, Kane is comfortable in front of or behind a camera. She has become a familiar face on TV and in the community. She volunteers for M.A.D.D. (Mothers Against Drunk Drivers), the Children's Advocacy Center and local Domestic Violence Shelters. Outside the newsroom, Kane keeps in shape with a regimen of kickboxing and running.
David Reed
Sports Director & Anchor, First News at Six & Ten
Attend any area high school sports event and you'll see the stalwart David Reed lugging his camera, following the action. Reed is a five year veteran of local news. The Baylor grad tackled Journalism and Telecommunication and received a B.A. in each. He started as a production assistant, then later worked behind the camera and ultimately covered news and sports for KCEN-TV, the NBC affiliate in Waco. Reed says the job has lots of fringe benefits, not the least of which are sideline seats at Mavericks and Cowboys games. And then there was his coverage of daredevil Robbie Knievel jumping a motorcycle over a moving train. Does he still get nervous on air? "Only when I hear someone yell, 'We're missing video!'"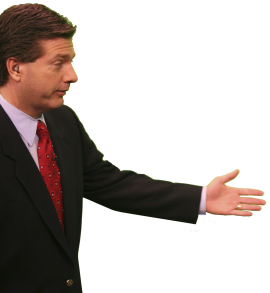 Steve LaNore
Chief Meteorologist, First News at Six & Ten
Is there anyone more scorned for things uncontrollable than the weatherman? Steve LaNore can take it. The Missouri-born LaNore was transplanted to the Ft. Worth area and went on to attend Texas A&M University, where he earned a Bachelor of Science degree. He has done TV in seven cities, ending up in Sherman last September. In his quiet moments, LaNore settles in with a book on science, history, or theology. Married with kids, LaNore admits his mood is elevated by a warm sunny day.
Scott Sams
Former News Anchor
With nearly 20 years anchoring news and weather at WFAA-TV Channel 8 in Dallas, Scott Sams is headed back to the Metroplex. Sams turned in his resignation at KTEN-TV on Monday, April 2. At deadline, KTEN general manager Asa Jessee told Texoma Living! that no replacement has been named. Sams spent just about a year doing the evening news in Texoma. Sams joins KTVT Channel 11 as co-anchor of CBS 11 News This Morning. He will work with co-anchor Shannon Hori, meteorologist Julie Bologna and traffic reporter Teresa Frosini on the broadcast, which airs weekedays from 5 to 7 a.m.
Jocelyn Lockwood
News Anchor, KTEN News 5, 6 & 10
Jocelyn Lockwood was born and raised in Boulder, Colorado. As you might imagine, she enjoys spending time outdoors, skiing, mountain biking, camping and hiking. She spent part of her childhood living in Ardmore, Oklahoma, and attending classes at Lincoln Elementary School. She has relatives in Duncan, Ringling, Ardmore, Tish, Stonewall, Sherman and several places in between. She graduated from Oklahoma State University, magna cum laude, in May 2005, with a degree in Journalism and Broadcasting. OSU faculty named her one of two top broadcasting students, during her senior year there. She placed sixth out of 48 students in the William Hearst Foundation Journalism Competition representing 31 programs across the country. Prior to graduation, Lockwood interned at CNN National Headquarters in Atlanta, Georgia, where she was assigned to the CNN Investigative Unit.
Alan Mitchell
Chief Meteorologist, KTEN News 5, 6 & 10
Alan Mitchell grew up in in Coweta, Oklahoma. He became very interested in weather after seeing his first tornado. In 1976 he joined the Air Force, training as a meteorologist. After his military career, he worked at KWTV-TV in Oklahoma City, then moved to WSYX-TV in Columbus, Ohio. Mitchell became Chief Meteorologist at KTEN-TV in 1995. He holds a certification from the American Meteorological Society and a B.A. degree in Weather Forecasting, and has completed a course in Doppler Radar from the National Weather Service. He has forecasted weather and provided Pilot Weather Briefings for NASA and the Blue Angels. Mitchell is married with three daughters and two step-sons. He and his wife Marla have a prison ministry. The whole family loves camping and fishing, which makes Texoma a great place to live.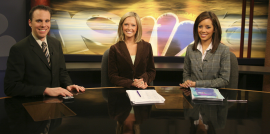 Brandon Dunn
Sports Director, KTEN News 5, 6 & 10
Brandon Dunn is a native Texan, born and raised in Dallas. He graduated from the University of Mississippi with a B.A. in Broadcast Journalism. He started his career as a sports photographer at WCBI-TV in Columbus, Mississippi. From there he took his first on air job in Twin Falls, Idaho, at KMVT-TV, as the weekend sports anchor/reporter. After a year in Idaho, Dunn headed to Eureka, California, to take over the sports department at KAEF-TV. He spent two years in northern California before coming to KTEN-TV, March 2001. Dunn has been honored by the Oklahoma Associated Press Broadcasters, competing with all of Oklahoma's television stations. In June 2006, Dunn's sportcast was again singled out by the Oklahoma Associated Press Broadcasters. When Dunn's not working, you can find him at the lake or on the golf course.