"This poem has been on my refrigerator since my children were very young as a reminder of all that really matters in life. When I (or my children) get confused about what's really important, we simply go to the refrigerator and read this poem. It says it all."—Sherry Christie
Simple Things
by Linda Smith
A cozy couch, hot coffee, thunder
A warm fat blanket, a baby under
Soft pajamas, a book to read
A chair that rocks, a cat to feed.
Warmed by the fire, plenty of bread
The children sleeping snug in bed
Friday nights, a wooden floor
Pumpkin pie, my friend next door.
And nothing…nothing…nothing more.
If that is all my whole life brings,
Before they tie on angel wings
Well, then my friend
We've lived like kings
She grew up in Anahuac, an historic town hard along Trinity Bay on the Gulf Coast east of Baytown and Houston. It's an old place; the French explorer Jean Baptiste de La Harpe found a village of Atakapan Indians living there in 1721. The name is older still. Gen. Manuel de Mier y Terán, the Mexican military commander of Coahuila and Texas, named the settlement and fort for the ancient capital of the Aztecs.
When students study Texas history, they read about the Anahuac Disturbances of 1832 and 1835, dust ups with the Mexican authorities that stoked the embers of the coming Texas Revolution. But all that was in the distant past, and Anahuac was a drowsy little community just off the edges of more exciting things when Sherry Christie, (Sherry Cardwell then), was growing up there.
"My dad was the regional sales supervisor for Dresser Industries, and my mom was an office manager for the soil conservation district. She did everything from making the tax rolls to making dance costumes. She worked full time and raised three kids back in the days when there weren't any washers and driers at home. When she washed the clothes, she hung them on the line to dry. My dad hung out clothes too. We had an equal opportunity no—make that equal responsibility family."
Forty years ago, in small town Texas, as indeed in small towns all across the country, the bright kids, the exceptional ones, played sports, marched in the band, made good grades, generally stayed out of any serious trouble, and left for something bigger and more challenging as soon as they got the chance. Sherry Cardwell was one of the exceptional ones, and she made the most of the opportunities close-knit places such as Anahuac offered.
"That's the good part of it," she said, reflecting on growing up in a small town. "You gain a lot of confidence; you're out in front of people; you sing in church; you do everything. And if someone asked you to do something, you did it so you could do what you wanted. It was a trade off." That's Real Life 101, and properly presented, it's absorbed without cracking a book.
Look back at that last paragraph—the line that reads "You gain a lot of confidence." Perhaps it was that confidence that pointed her to Austin, helping her leave the 1,800 citizens of Anahauc for the 35,000 students at the University of Texas. "I don't guess we knew Lubbock existed, so if you wanted to go to one of the bigger schools it was A&M or UT," she said. There were no women at the College Station campus, and her older sister was already a Longhorn, so that made the choice simpler.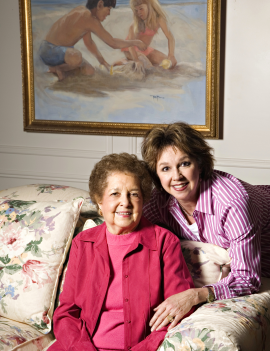 Simpler perhaps, but daring nonetheless, even if she didn't see it that way. Confidence is not the same as bravado. At 17 or 18, both can impel the young to action, but in the long run of things, it's the confidence that holds strong when the bravado fades.
Hello, world
Austin in the late 1960s was like a farm boy who was anxious for his worn overalls to wear out so he could buy a brand new city suit. Because of the University—and make no mistake, as far as the city and the students are concerned, UT is "The University" of Texas—and the state government, Austin had a lot of big city aspirations jammed into a small city frame, and that made for an appealing mix of contrasts.
From the first day she set foot on the 40 Acres, Christie knew what she wanted to do. She majored in journalism with an eye towards public relations. "I had a teacher in high school who taught journalism and English. She saw some talent in me and encouraged it. She was an excellent teacher, and I never thought about doing anything else," Christie said.
She graduated in the winter of 1970, but like a lot of Texas Exes, she found Austin a difficult place to leave. She got a job working for a group of legislators and spent two and a half years in the "money, marbles, and chalk" world of Texas politics. "It's a strange business. Even back then, it was discouraging to see how the lobbyists worked up close. I had just turned 21, and I just couldn't believe that people could be that dishonest, so after the second session, I moved on."
She moved on from the often-ambiguous world of politics to the almost always-ambiguous world of advertising, writing ad copy for commercials at KLBJ radio and KTBC television in Austin.
Mackey Watkins was a medical resident in Galveston when Sherry met him on a blind date. Six months later they married, and she moved to the city on the bay. She went to work at the UT Medical Branch as a secretary in the Department of Pediatrics. Although she didn't know it at the time, the years in Galveston would provide a foundation for a career that would last more than a decade.
Watkins finished his residency, and the couple moved to San Antonio where the young doctor did two years at Brooke Army Medical Center, working for Uncle Sam and the U.S. Army. The experience led him to change his medical focus. Rather than staying in the field of general internal medicine, he went back to Galveston for a two-year fellowship in nephrology.
He (Watkins) had learned what I would call a gentler form of dialysis, and he wanted a practice that was less materialistic and more patient focused," Christie said. "We both were very picky about where we wanted to live."
North toward home
She didn't know it at the time, but she was about to come home. While Mackey and Sherry were trying to decide which way to go, Bob Sanders, a doctor associated with the Texoma Medical Center, called, urging them to come to Denison and work, so they left the coast and headed for the Red to have a look. "We came over the railroad viaduct and I have to say, it was one of the ugliest sights I had seen. I thought 'Where are we?' Well, they took us out to Tanglewood, and that took the edge off the viaduct. We met a lot of nice physicians and a lot of nice people." A second visit resolved any second thoughts, and in 1979, Watkins started a private practice in Denison.
"He took over an existing practice," Christie said. "He had about 15 dialysis patients at the time, and that was the total of the dialysis patients in Grayson County. When you have dialysis patients, they come in for three to five hours, three times a week; they become like family to you, and you develop a different kind of relationship with them because they are dependent on you."
Christie ran the office, a job which required a little bit of everything. She took care of all the business aspects of the practice, did the medical transcriptions, handled the day to day dealings with patients, referring them to social services, helping with insurance and hospital claims, and took care of anything else that arose in the course of the day.
It was a lot of work, and something few practices do today, but it came with the territory. "Starting with 15 patients, I had the time to do it," she said. "I had a great deal of empathy for those patients, and I became something of a family figure to most of them, I think."
Being surrounded by people on the edge of life, in distress and racked with worry, can be depressing. It can strain the professional detachment that is required for objective analysis, but it can also be rewarding in an almost self serving way. "If you work in the medical profession, it is so easy to give. The opportunities to feel good about what you do for other people are handed to you on a silver platter. That was one of the things that I missed when I stopped working in the practice. It had nothing to do with the money you made; it had to do with going to work and coming home at the end of the day knowing that you helped someone. Learning to give is the greatest thing I took from that part of my life."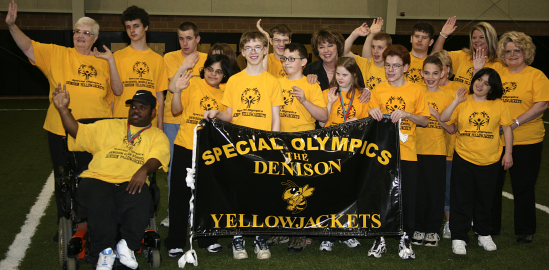 Drawing a line
"…that part of my life," is a revealing choice of words. They draw a line between what was and what is for Sherry Christie. In 1989 her life changed with a wrenching crash that was difficult beyond anything she could have prepared for, even if she had seen it coming. She had two children by then, Wink, six and Dustan, who was still a baby, when her 18-year marriage to Mackey Watkins unraveled. It was a grinding business; it was painful and it was agonizingly public.
"It is my greatest disappointment in life," she said. "I never wanted my children to be from a broken home, and I do not deal well with failure." Perhaps failure was not a good choice of words, for with two young children to raise, failure was not an acceptable option, so deal with it she did.
"A lot of people said I should just pack up and leave, but my support system was here." At the fore of that support was her former mother-in-law, Dee Dee Watkins. "We remain best friends to this day; she lives just around the corner and helped me raise my kids. She never turned her back on me, and that was hard for her to do. And the other thing was, I realized how many really good friends I had made here over the years. I guess I never really thought about leaving."
Moving on and setting sail
"I knew I was going to do what was best for my kids, which was to stay in Denison where their support system was, where their grandmother was. I made up my mind that I would be here for them rather than out there somewhere for me."
Sherry Christie had been working since she finished college. Now she was at sea. "I had not done any volunteer work in Denison. I had no time. Anna McKinney was looking for someone to edit the Denison Chamber of Commerce newsletter, and Robby Roberts, he was a banker here at the time, suggested that she talk to me." With Dustan in tow, Christie went back to work, albeit as an unpaid volunteer.
There is a somewhat cynical adage: "Help someone in trouble, and he will come to you when he is in trouble again." That well could be the motto of the dependable volunteer, but if you care, and if you try, and if you are good at it, it comes with the territory. Sherry Christie was very good at it.
"Back then, in the late 80s, the regatta was a total of about 10 VIP boats that went on cruises on Saturday and raised money for the Special Olympics of Texas. Dwayne O'Neill was the president of the Denison chamber, and he ran the event, but he was leaving, and he asked if I would take over for him. That's when my life took a turn for the better."
Nineteen years later, the Texoma Lakefest Regatta is the biggest and most successful fundraising event in Grayson County, bringing in more than $1.5 million since its inception. Not bad for a woman who doesn't know a spinnaker from a spanker. "Our best year, we raised about $120,000 for special needs kids in Grayson County," Christie said. "We've had as many as 125 sailors come from all over the United States and Canada. Most of them will bring six or eight boats, so you're talking about entertaining 1,000 people right there."
"Keep Denison Beautiful" called and Christie answered. The TMC Foundation sponsored by the Reba McEntire Charities called and Christie answered. If the telephone was silent, Christie did the calling. In 2000, she started the Tinka Looney Memorial Golf Tournament to raise money for the Denison Education Foundation. And it wasn't all about fund raising either. Since 2004, Christie has had a seat on the Denison Planning and Zoning Commission.
And taking on something new did not mean abandoning something old. "My mother taught me many years ago to never quit what I start. That probably explains why I am still working on the regatta and Reba committee," said Christie. "In a way, through my work with the Denison schools and chamber, I am still involved in everything I've ever done, everything that's close to my heart."
Over the years, even with all her volunteer commitments, Christie had done other jobs as well. Early on she reached back to her experience at the Austin television station and took on a part-time job as a news writer and producer at KTEN-TV in Denison. In the late 90s, she became a consultant for several influential area foundations, something she still does, and for three years she was the executive director and a consultant for special events for the Denison Education Foundation. She even managed commercial and residential property for a local company for a year.
That changed in 2003 when the phone rang again. This time it was the Denison ISD calling. They were looking for someone to expand the duties of the public information office, and they wanted Christie to apply. The competition for the position looked formidable: a newspaper editor and former college public relations director were aiming for the job. They never had a chance.
Truth be known, the job sought the woman rather than the other way around. It was abundantly clear that Sherry Christie could bring to the DISD the same energy, talent, and drive that she had brought to everything she had done for her hometown. "They said what I had done as a volunteer is what got me the job."
When Christie started, one of the first things she did was to reinvent the job. She doesn't say it that way, and is quick to point out the excellent work done for many years by her predecessor, so perhaps expanded the job is a better definition. "The community part of it, the partnership, the bringing together of school children and the community was my baby," she said.
A closer working relationship with the community was an idea that Dr. Henry Scott, the Denison superintendent, had long sought. In Sherry Christie he found the perfect point person to make it happen. The close ties she had developed over so many years of working with the volunteer community were invaluable.
"Dr. Scott has always been very appreciative of what the people in Denison did for their schools. Not a lot of communities this size have a Smith Foundation, a Mayor Foundation, a Munson Foundation. He knew that I had a good working relationship with our foundations and other volunteer organizations." Needless to say, these outreach efforts have proved very beneficial for Denison school children.
"You walk into a school room, and a child that you've never seen before comes up and puts his arms around you, and hugs you, and just hangs on. They are so hungry for affection; for someone who cares something about them. It takes so little. If there were one thing in the world that I could change, it would be for every child to feel wanted and loved."
Putting it all together
Christie said that the day she agreed to work for the regatta was the day her life turned around for the better, but there was another significant event that happened about the same time that had an even greater impact on things to come. She met Jeff Christie at a friend's house the day after her divorce was final. He is a farmer with a Masters in Agriculture from Texas Tech who gave up the lonely life behind a plow to be a banker. He runs the American Bank of Texas branch in Pottsboro, but sticks to his roots as a "gentleman" farmer with acreage in Dorchester, McKinney and near Sherman.
Sherry and Jeff dated for three and a half years and got married in 1994. "I don't think there are a whole lot of men, in this day and time, who want to take on somebody with two small kids. Jeff did, and it's the best thing that ever happened to us." Hollywood knows a happy ending is good box office, and it is a comfort to know that, at least sometimes, life gets it right too.
The kids aren't small anymore. Son Wink graduates from Baylor this year with a major in economics. "He has a personality much like mine; he never meets a stranger, and he's extremely loyal." Christie said. "Both of my kids do a lot of volunteer work, and I think part of our job as parents is to pass that on to our kids."
Like her mother, daughter Dustan's blood runs burnt orange. She's a Longhorn sophomore in Austin. "She called me one day when she was a freshman just to tell me what an incredibly clear, crisp, beautiful day it was in Austin," her mother said. "I asked her if she felt like her heart was just so full it might burst, and she said yes, that was exactly how it felt. That is life at its most beautiful best."
A Few Simple Rules
"If you asked my kids the things they will remember most about me when I'm gone, they'll answer you in a heartbeat." – Sherry Christie
1. You get what you give.
2. Worse things happen.
3. Live life joyfully; it's a gift.
4. Every day is what you make it. Think good thoughts and good things will happen.
5. Everyone has feelings. Don't ever intentionally hurt another person.
6. Smile a lot.
7. Laugh a WHOLE lot!
8. Treasure your friends.
9. Give back; it's your duty and the rewards are many.
10. Be loyal and true and honest and always keep your word. Don't cheat.
11. Honor your commitments. Don't make them until you know you can keep them.
This article appeared in the Spring 2007 issue of Texoma Living!.