This article appeared in the Fall 2008 issue of Texoma Living! Magazine.
Jonathan Dryden's hands create beautiful pieces of art from wood, but a childhood accident almost took away that gift. At thirteen-months old, he burned his hands so severely that he was not expected to have full use of them again. To everyone's surprise, after three weeks in bandages, his hands slowly came back to life.
"I'm good at using my hands, so there must be some significance to what happened," Dryden said. That is about the extent to which he will acknowledge his talent of forming graceful furniture and other items out of wood. He had just as soon not talk about himself. "He doesn't even consider himself an artist," Dryden's fiancée, Alison Jones, said. "But he is a true artist. To research and practice like he does is a high level of accomplishment." Jones would know. She and Dryden have known each other since the seventh grade.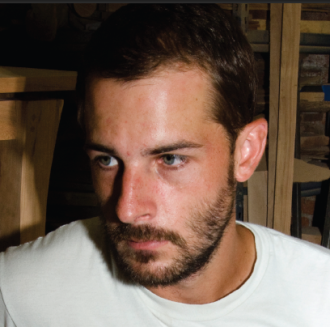 Dryden's love for art had already surfaced when he was growing up in Florida in the late 1980s and early 1990s. He and a buddy would practice drawing and then compare pictures to gauge their progress. Dryden carved wood and made walking sticks, but the real interest in woodworking would not come until later in life. While working for a carpenter in Florida, Dryden developed a confidence that, with the right tools, he could make anything.
Dryden considers a jewelry box made out of a cherry-tree root a pivotal piece in his journey toward his intimate relationship with wood and his passion for woodworking. He spent more than two years perfecting the piece with stones and inlays of other woods. Now Dryden calls on colors, smells, the grain, even the sound to guide him as he prepares the wood for its final design.
Pecan, walnut and cherry are a few of his favorites. Dryden searches eBay, lumberyards and estate sales for wood. He scavenges wooded areas for fallen trees on his days off. "He'll come in with a piece that must weigh three hundred to five hundred pounds," Jones said. "I don't know how he gets it home by himself."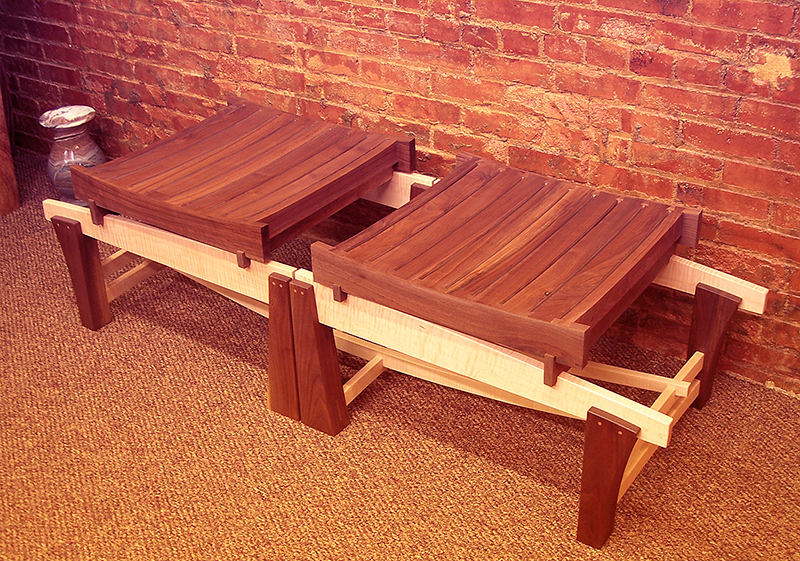 As head of the maintenance department at the Eisenhower Birthplace State Historic Site in Denison, Dryden's responsibilities include the restoration and preservation of the structures to maintain historical accuracy. That work has shown Dryden the importance of keeping the traditions of quality craftsmanship alive. He does not use metal fasteners for his fine furniture pieces. He uses dovetails or mortise-and-tendon joints to fasten pieces together, just as woodworkers of old would have done.