In 2009 Texoma Living! introduced photographic and mixed-media artist Johana Hartjen to our readers. Her work was an unusual mix of photography and collage. Shortly after her appearance in Texoma Living!, she returned to her native Mexico for an artist-in-residency program in Tlacotalpan, Veracruz.
She and eight other artists were commissioned to live in the Casa del Rio hotel and create artworks based on their experiences at the property and surrounding city. Their goal was to enhance the visual appeal of the hotel, as well as increase awareness of the arts in Tlacotalpan. To the surprise of all involved, the fruits of their labor hastened a full cultural initiative for the city. By the end of 2008, the project had grown to include artists, writers, and architects working throughout the city.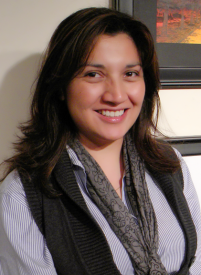 Hartjen engaged in building a new body of work during late 2008. Her portfolio grew to include more of the small hand-altered photographic prints she had been experimenting with, as well as a variety of layered digital photography techniques. Her new interpretations of urban sprawl and decay took center stage at Houston's Bearing and James Gallery during December. Further explorations were recognized by an award at the Durant, Oklahoma, Magnolia Festival in May 2009 and in a feature show at Denison's Images Gallery in July. By October she was back in Mexico with an exhibit of her artwork at the College of Architecture in Mexico City.
When asked about what the next year holds for her, Hartjen confided that she already has a major project in the works. She has been invited to edit an art photography book entitled Urbetania for an undisclosed international photographer. Hartjen comments, "The most amazing part of editing Urbetania is that I am going to see a totally different view of my native Mexico City—not just the usual postcard photos." Hartjen is also working on pieces of her own for an exhibit entitled Diarios de Viaje curated by internationally known photographer Ruben Ocha. Her works will once again travel to Mexico, this time for the opening of the exhibit in February 2011.
More? Hartjen is researching the photographic technique of mordançage for her upcoming experimental artworks due out later this year. Mordançage is a process developed the late 1800s that is coming into favor with some photographic artists once again. If you would like to view a selection of Johana Hartjen's artwork, it can be found at Images Gallery in Denison, Texas.