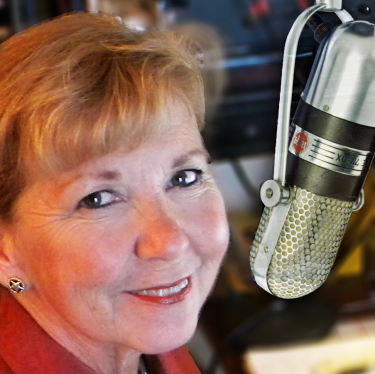 "With so much trauma and stress over our country's situation, it's nice to have a little happy, and you've got to be happy around goats and Western music," said Waynetta Ausmus. "Goats will make you laugh, and Western music will make you tap your feet."
Ausmus and the goats and the Western music do their things in a neat little house sitting on seven acres surrounded by soybeans, at the end, the very end, of a gravel road between Tom Bean and Whitewright. While the goats pretty much take care of themselves, Ausmus slips into the back bedroom she's turned into a recording studio and cranks out the two radio programs she does each week. One of them, "Storytime," has been running on Sherman's KJIM 1500 AM for a very long time, and continues to air every Sunday.
"It's on every Sunday morning from ten to eleven, and it's sponsored by Grayson County Equipment, the Kubota dealer in Sherman. The other program is called 'Waynetta's Roundup,' and it's on the Internet at www.live365.com 24/7," Ausmus said. "Both shows have the same format, Western music, Western swing, cowboy music and poetry, storytelling, celebrity interviews, and a feature called 'Everyday Cowboy.'"
The cowboy connection came naturally for Ausmus, who grew up riding horses and listening to her granddad tell stories on the front porch in Bartlesville, Oklahoma. After college, she worked at the FBI headquarters in Washington, and then moved to Texas and became a teacher. "I met J. Edgar Hoover once," she said. "We passed each other in the hall one morning. I said, 'Good morning, Mr. Hoover,' and he said, 'Good morning,' and that was that. I've never figured out how to work that into a story."
After more than twenty years with the Mesquite schools as a teacher and then an elementary school principal, Ausmus retired, moved to McKinney, and found a new calling. "I went to the state storytelling festival in Denton one year and just fell in love with all the storytelling. I thought this is what I want to do."
And so she did, telling stories to anyone who wanted to listen. She worked schools and libraries, got on the touring artist roster with the Texas Commission for the Arts, worked with the state's Educational Service Center, and in time, joined the board of directors of the Texas State Storytelling Association, Tejas.
Somewhere along the line, she met another storyteller, Marvin Brown. They got married—no word as to whether it was a storybook wedding—and in 2000 they moved to a ranch she named the "Lucky Me" near Hagerman Wildlife Refuge, where they lived until a few years ago with a menagerie of horses, goats, llamas, chickens, longhorns, dogs and cats. In January 2001, she joined with Lanny Joe Burnett and Edward Southerland to form the Red River Storytellers Outfit.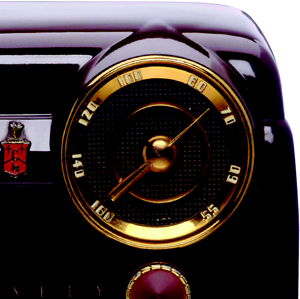 Brown was the one who decided Waynetta ought to be on the radio. He approached KJIM owner Bob Allen, pitched the idea and found a sponsor, and it was a done deal. It was not her first foray into radio, however.
"I did a show called 'Hide and Horns,' on a Mesquite station," Ausmus said. "There's a quote, 'They say some states were carved or born, but Texas came from hide and horn.' The show ran on Saturday and Sunday and I'd tell a two-minute story or fact about Texas." The segment provided too little airtime for too much work, and after a couple of years, she dropped it.
Ausmus also does a one-woman show based on the life of Annie Oakley. And no, she doesn't shoot glass balls or suddenly break into a chorus of "There's No Business Like Show Business." Maybe next year.
This is Ausmus' second round on the Internet. She did a three-hour live program for a couple of years for an Internet operation in Midlothian, but lost that venue when the station was sold. The current Web program, as well as Storytime, is very much a family affair. In between the music, interviews and stories, Waynetta, Marvin, her daughter, Eryn, and her three grandchildren yuck it up in short, ongoing skits based on life at the Lucky Me Ranch. Isabel, age twelve, does "Goat Notes," Noah, who's ten, does Western folklore and tells jokes, and eight-year-old Samuel offers "Cowboy Tips," such as, "Don't squat when you're wearing spurs."
It's all hokey, corny, and a lot of fun, and there's something universal about the humor and the theme. Ausmus has fans in Singapore, Australia, and Europe. Anyone who recognizes the image of the American cowboy, and that's just about the whole world, is a potential listener. And that's a lot of folks who need a little happy.
This article appeared in the September 2010 issue of Texoma Living!.