In 2008, the Child and Family Guidance Center of Texoma moved into its new location at 804 E. Pecan Grove in Sherman.
The move from South Sam Rayburn added 4,000 square feet of space and allowed the Guidance Center to increase the number of clients it served by 734 in 2009 and 398 to date in 2010. And the new building is debt free, a tremendous benefit to the non-profit center which supports a payroll of twenty employees. Brenda Hayward, executive director of the center, which also serves parts of Collin and Fannin Counties, said they're grateful to generous community supporters, fund-raisers, and to the Oliver Dewey Mayor foundation for donating money to buy and remodel the center's new home.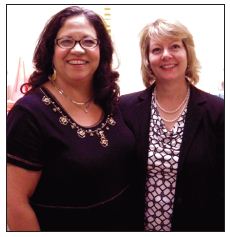 The new building has three dedicated to play therapy rooms for small children. Each room offers identical toys and furnishings so children have continuity from one week to the next, no matter which room they are in.
Three additional counseling rooms serve older children. Karen Cabaniss, a licensed professional counselor supervisor is the clinical director for the center, stocks her room with shelves full of games. "Sometimes children don't want to talk," Cabaniss said, "but if I play a game like Anger Bingo, it helps."
Anger Bingo's bright red board carries twenty-four words in five categories: Causes, symptoms, consequences, control and prevention. If the card says "cause – unfair," and a child places his token on that space, that opens the door for Cabaniss to explore if unfairness makes her young client angry.
"Maybe it's the economy, or the violence in the world, but we are seeing more serious problems than we have in the past." Hayward said. "Recently, a grandmother called who was raising two grandsons, ages five and eight, because their father is absent and their mother is in jail. Last month, the boys walked into their uncle's apartment and found him hanging from the ceiling. The little one won't talk about it and the grandmother is so sad at the death of her son that she's not able to help."
In the center's reception area, the words Help, Hope and Healing in large capital letters border a tribute board. And Help, Hope and Healing is what the Child and Family Guidance Center has tried to do ever since it was founded in 1966 by Mrs. Alma Howell, pediatricians Dr. Max Woodard and Dr. Don Freeman, and members of the Grayson County Mental Health Association.
An undocumented story credits a little thief for putting the idea into Howell's mind. Howell was grocery shopping and saw a policeman apprehend a little boy for shop-lifting. She asked the officer what assistance would be available to the child to prevent this in the future, and found there was none in the area, so Howell set about to remedy that situtation. When the guidance center first opened, counselors donated their time and operated out of offices, schools and homes until they were able to rent a small building.
Through funding from various state agencies such as Medicaid and CHIPS, contracts with the Child Protective Agency, grants, fundraisers, private donations and United Way, the center grew. In 1992, they launched a building program and raised money to buy their first building.
By 2005, the center was overloaded. All group classes for parents had to be held somewhere else; churches, schools, the county courthouse. There was no space for more counselors. So it is with great pleasure that Director Haywood shows off the spacious, client-friendly center with its large conference room, an online learning cubicle and a quiet, private room when grief is just too much.
She expressed how grateful the staff and board are for the building's debt-free status. But debt-free is not worry-free. Times are tough, donations are less, demand  is more.
Haywood said she hopes the Texoma community will realize how significant the work is that the Child and Family Guidance Center does and how fast the need for it is growing. "I hope that donors and fund-raisers will understand the incredible demands we have and continue to support us even in today's tough economy."
Child and Family Guidance Center of Texoma
804 E. Pecan Grove
Sherman TX 75090
(903) 893-7768