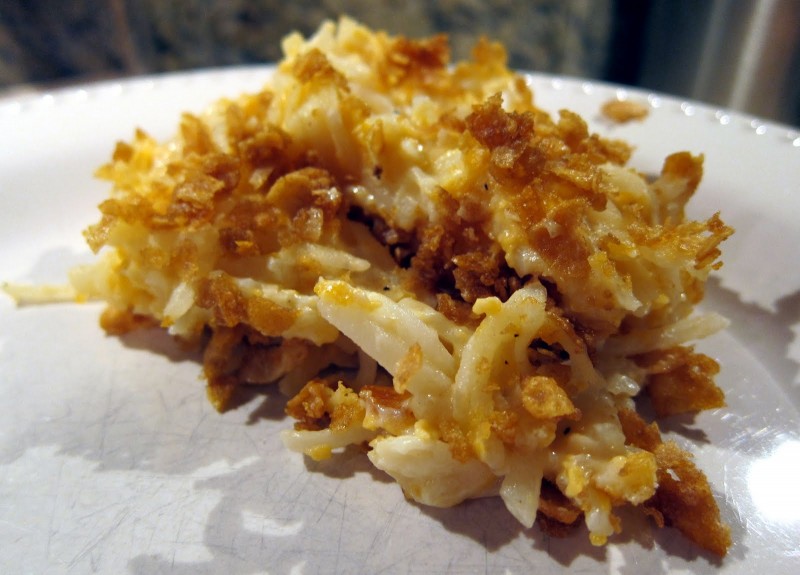 Creamy, cheesy, and dee-lish! This potluck favorite won't last long on the serving line at the church potluck. Make it for your next family gathering and your relatives will love you for it.
1 pound ground beef
6-8 small potatoes, white or Yukon Gold
1 package Lowry's Brown Gravy Mix
1 package Pioneer White Gravy Mix
8 ounces cheddar cheese, grated; divided use
salt and pepper
Brown ground beef and season to taste. Drain, return to pan and add brown gravy mix and ½ cup of water. Mix well and layer in 9 inch by 13 inch casserole dish.
Boil whole potatoes until the skins split. Cool, peel, quarter and layer over ground beef mixture.
Prepare white gravy mix as per directions and add grated cheese, reserving some cheese for topping
Pour white gravy and cheese mixture over potatoes and beef, top with reserved cheese, and bake in 350° oven for about 20 minutes or until heated through and cheese topping is melted. Garnish with chopped parsley for bit of greenery before serving.
(Note: This dish can be prepared ahead, refrigerated, and baked just before serving.)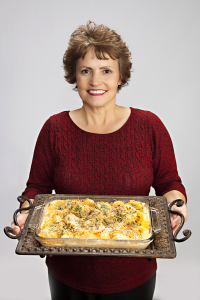 For 30 years Pottsboro has been home to the Clements. Susie and Robert share farm duties including tending cows. Susie has already been in the insurance business for over two decades. In her spare time she enjoys shopping and exercising with friends. Cooking is more than a hobby. Susie says she would love to have a catering business someday. Susie and Robert have two children and just added their first grandchild to the family.