Job losses in the millions, companies going upside down, homes in foreclosure—not exactly uplifting economic indicators. Meanwhile, poor people remain poor, children need to be fed and educated, families need a hand up and regular middle-class folks just need to get back to work and make a living.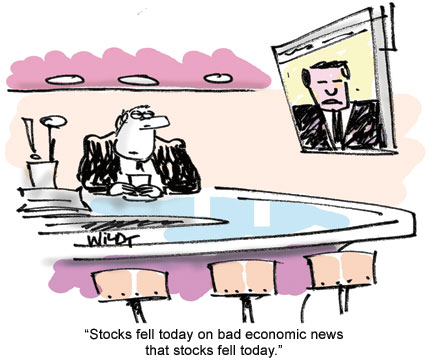 If you are a regular watcher of the nightly network news or listen to Rush Limbaugh too much, it is easy to think the world is going to Hell in a handbasket. (One of my favorite American alliterative locutions.) Seriously, you can overdose on bad news delivered in 20-and 30-second segments. That's why every few weeks I have to go into a news blackout mode where "no news is good news."
In those quieter moments when I'm not obsessing about having my body scanned and intimately revealed at the airport (who's really being punished, me or the TSA agent?) or worrying about getting a new credit line for my business, I am more attuned to the positive things happening around me.
There are endless examples of good people doing good things every day, right here in Texoma.
Every community has that core group of individuals (usually women) who identify needs, organize help, and bludgeon all of us into putting up some time, effort and money to do the right thing. It's hard to say no to a woman on a mission. It is especially hard to say no to Nancy Anderson.
Nancy Anderson hates being in the spotlight. She has on at least three occasions refused to let this magazine do a story about her. She never accepts credit without invoking at least a dozen other people she feels are more deserving. And at the risk of making her angry with me, I'm going to say some nice things about her. Sorry, Nancy, I just can't help myself.
The Nancy Anderson Effect
There is something about Nancy's energy. It is boundless. Her petite frame belies a powerhouse inside and her adept skills of persuasion and diplomacy rival those of any Secretary of State in our nation's history. If there actually were money trees, she would get every bill off every limb like some giant Orchard- Rite® tree shaker harvesting pecans.
Of course, most people know Nancy as one of the triad of women behind the incredibly successful Boot Scootin' Ball, the annual event that raises money to support the Preston Valley Emergency Services fire and ambulance operations.
Nancy Anderson, Betty Roether and Carol Fines—these three women have pumped more money out of Texoma than the Grayson County Appraisal District. (That may be an overstatement.)
Nancy is also involved with a number of other charity events, including political events she thinks are important.
From nearly day one Nancy has been a supporter of this magazine. She has been one of our most vocal promoters and comes by our office frequently to remind us how important we are to the community. It motivates us to do more.
I'm a sucker for any Nancy Anderson projects and I'm not alone.
Community Outreach
On any given day dozens of ongoing charitable projects are underway.
Worthwhile projects can begin with the simplest idea and blossom into major fundraisers with ambitious goals. Seeds of Hope, Go Red, Chocolate Indulgence—to name only a few of the major events conducted each year.
They can also be small and just as effective when conducted on a one-to-one basis—a church group adopts a needy family, a company provides support for a nearby school, donating arts and crafts materials.
There are hundreds of ways for individuals and small groups of people working together to make a difference.
Texoma is an unusually generous community. Individuals and companies donate an amazing amount of cash and resources to provide services and resources to people they will never meet or know about.
When times are difficult Americans rise to the challenge, time and again. It will be a shame if we lose that part of us that cares about others, even when it seems like the numbers needing care may be insurmountable.
Follow Nancy Anderson's example. Whether you give through an organization or just donate some of your time or skills to elevating someone's quality of life, your effort becomes part of a larger effort to pass it on down and share with others what God has given you.