This article appeared in the Winter 2008 issue of Texoma Living!.
By Jencie Bolin
State-of-the-Art Lap-Band, Advanced Laparoscopic Minimally Invasive, Cancer, and Endocrine Surgeries are Now Available Locally
Want to say goodbye to yo-yo dieting? Are you ready to take an active role in achieving your life-long, weight-loss goals? If you or someone you know is struggling with morbid obesity and suffering from its related health conditions, Sherman Lap-Band can help! The most common approach to weight loss is to eat less and exercise more. However, this conventional method of weight loss generally fails to produce permanent results, especially in the severe obesity cases. In recent years, surgery has proven to be the only successful long-term treatment for morbid obesity. Surgical options have continued to evolve, and today the severely obese have a variety of surgical options available.
"Once considered a stigma in society, morbid obesity is now publically known as a health condition," says specialty-trained Dr. Aaron Cernero, who has performed numerous successful weight-loss surgeries. Dr. Cernero is the first, and remains the most experienced physician using the Lap-Band system in the Texoma area. "I thought I was out of weight-loss options," said one of Dr. Cernero's patients. "After having the Lap-Band procedure, I feel more energetic, younger, and much happier."
Laparoscopic band surgery, or Lap-Band as it is commonly known, is the safest and least invasive obesity surgery used today. It is also the only adjustable and reversible procedure for obesity available in the United States. Because there is no cutting or stapling of the stomach wall, it is often performed as an out-patient procedure, resulting in minimal scarring and less pain. Lap-Band surgery offers a safe and gradual weight loss method helping the patient achieve their desirable weight more effectively.
Another patient says, "It has helped me control my appetite, eat healthier and best of all, lose the weight."
The Lap-Band is an inflatable device placed around the upper part of the stomach which creates a smaller stomach pouch.
This process restricts caloric intake and gives you a sense of being full, and therefore results in weight loss. "At 5 years, weight loss from the Lap-Band procedure produces similar results as gastric bypass surgery," said Dr. Cernero, "but with significant advantages, the primary one being it is 10 times safer." Due to its many advantages, the Lap-Band procedure has become the most popular weight loss operation in the world.
Being the only adjustable and reversible surgery, Dr. Cernero emphasizes that "90% of the success of the Lap-band procedure is dependent upon follow-up visits with your trained specialist for patient-specific adjustments. A key advantage to selecting a local surgeon like Dr. Cernero, is that for many patients, the additional effort and time to travel to Dallas, or possibly further, may contribute to some of these important visits being canceled or skipped altogether. From the moment you walk through our doors, and throughout your relationship with Dr. Cernero' you'll recognize a clear difference – Sherman Lap-Band is all about weight loss, life, and you!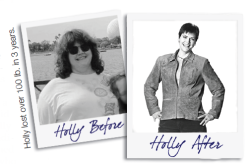 Dr. Cernero opened his practice locally with the goal of bringing the latest techniques in weight-loss surgery to Sherman, and considers himself privileged to be treating patients in his hometown while performing the work he loves. His patients' feelings and concerns are extremely important and he continues to base his practice on the belief that personal relationships and great care are essential to successful weight-loss. Dr. Cernero, and his wife Ailee are life-long residents of Sherman, and they both knew this was where they wanted to live and raise their two daughters, Sophia and Allie.
Certified by the American Osteopathic Board of Surgery, Dr. Cernero graduated from Austin College in 1995 with a B.A. in Biology, and received his D.O. degree from the University of North Texas Health Science Center in 2001. After a residency at Plaza Medical Center of Fort Worth, he returned to Sherman to practice medicine with the goal of bringing the latest technology in general surgery to the Texoma area. In addition to state-of-the-art weight-loss surgery, Dr. Cernero also performs advanced laparoscopic minimally invasive colon and abdominal wall hernia surgery. Dr. Cernero, with his extensive surgical experience at M.D. Anderson Cancer Center, also has a special interest in the fields of breast, thyroid and parathyroid surgery.
With the increasingly popular minimally invasive surgeries, Dr. Cernero's patients experience quicker recoveries and shorter hospital stays; while the Lap-Band technique provides a unique tool that helps achieve and maintain significant weight loss, improve health, and enhance the quality of life. While the decision to have surgery is not to be taken lightly, our goal with this article is to provide information that can help when deciding whether Lap-Band or other minimally invasive surgery is right for you. We gladly accept most health insurance plans, and for our patients not using health insurance, we offer competitive prices and financing options. To learn more about the Lap-Band surgery and our program, we encourage you to attend one of our free seminars. Please visit us at www.shermanlapband.com or call ouroffice at (903)868-0133.
Dr. Aaron Cernero, D.O., P.A.
300 N. Highland Ste 430
Sherman TX 75092
(903) 868-0133, opt. 2 or 3
www.shermanlapband.com
Want to know more about Lap-Band surgery for weight loss? Visit Dr. Cernero's website at www.shermanlapband.com or attend a free, no-obligation seminar at Wilson N. Jones Medical Center. Reservations are recommended. Find out everything you need to know about the Lap-Band system procedure from Texoma's most experienced Lap-Band specialist.