Want to Reach 50,000 Potential Customers Every Week?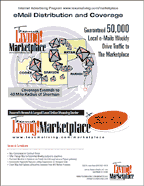 Texoma Living! Marketplace attracts customers to your business by using the latest Internet marketing technologies. Our proprietary list of more than 50,000 double opt-in Texoma area email addresses means that each weekly campaign for The Marketplace drives viewers to your ad—and ultimately your website.
Our primary goal is singular: Drive visitors to your website.
Created by the people who brought you Texoma Living! Magazine, The Marketplace is the market's newest and largest local online shopping website.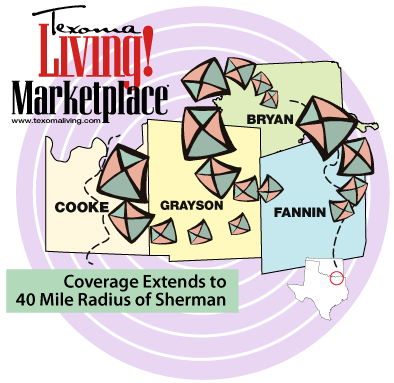 The Marketplace is exclusively for companies doing business in Texoma.
We market to consumers living in Cooke, Grayson and Fannin counties of North Texas; and to Marshall and Bryan counties in Southeastern Oklahoma defined as the Texoma area.
For Rates & Availability:
John Ryan
(903) 821-0614
jryan@acreecreative.com
Featured Archive Story

By Dan Acree

Ordinarily, I'm not a clock watcher. In fact, I abhor clock watchers. But yesterday I was focused to the point of distraction on a 2:00 pm deadline set by Starbucks.

Category: Dan Acree

Just off the square in Bonham, a little miracle is unfolding. ACT Communications, a local success story in the 1980s and 90s, is on the rise again.

Category: Business

Traveling west from Sherman on U.S. 82 where Bar 7 Road hits the highway, you top a rise. The horizon reaches out as the land falls away, and you are out of the cross timbers and onto the prairie. This dividing line is a great fold in the earth's crust running from central Texas to Montana. Geologists call it the Preston Anticline, and it is where the West begins.