Want to Reach 50,000 Potential Customers Every Week?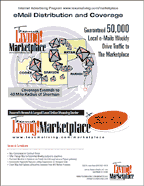 Texoma Living! Marketplace attracts customers to your business by using the latest Internet marketing technologies. Our proprietary list of more than 50,000 double opt-in Texoma area email addresses means that each weekly campaign for The Marketplace drives viewers to your ad—and ultimately your website.
Our primary goal is singular: Drive visitors to your website.
Created by the people who brought you Texoma Living! Magazine, The Marketplace is the market's newest and largest local online shopping website.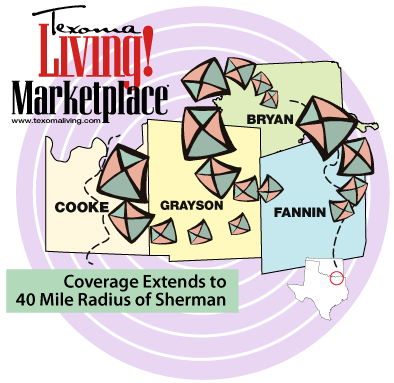 The Marketplace is exclusively for companies doing business in Texoma.
We market to consumers living in Cooke, Grayson and Fannin counties of North Texas; and to Marshall and Bryan counties in Southeastern Oklahoma defined as the Texoma area.
For Rates & Availability:
John Ryan
(903) 821-0614
jryan@acreecreative.com
Featured Archive Story

For over 100 years, folks still find out what's going on in Trenton, Texas with a weekly copy of the Trenton Tribune. It has been owned and operated by the Holmes family since the beginning.

Category: Business

L A (that's all, just L and A, the letters don't stand for anything else) Hudson's father was a successful merchant in Colgate, Oklahoma, who longed to be a show business impresario. "He was a public speaker, and he promoted entertainment to advertise the store," said Hudson.

Category: People

As pilot Bruce Lemoine brought his Japanese Zero in for a landing, everyone watched anxiously. The war birds have a tendency to tip over on the propeller, fellow pilot Dan Eshelman said as the plane closed on the runway. Lemoine lined up his plane for a landing on the grass next to the runway to soften the blow to the prop in case the WWII bird tipped, but the extra precautions were unnecessary.

Category: FOB