Want to Reach 50,000 Potential Customers Every Week?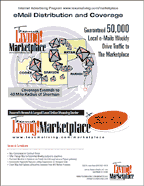 Texoma Living! Marketplace attracts customers to your business by using the latest Internet marketing technologies. Our proprietary list of more than 50,000 double opt-in Texoma area email addresses means that each weekly campaign for The Marketplace drives viewers to your ad—and ultimately your website.
Our primary goal is singular: Drive visitors to your website.
Created by the people who brought you Texoma Living! Magazine, The Marketplace is the market's newest and largest local online shopping website.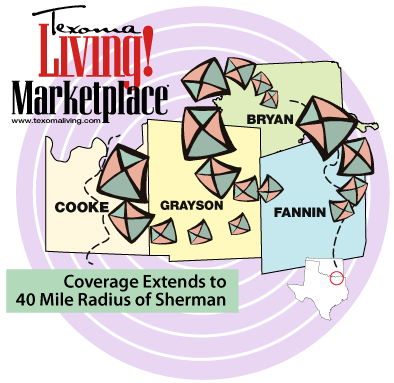 The Marketplace is exclusively for companies doing business in Texoma.
We market to consumers living in Cooke, Grayson and Fannin counties of North Texas; and to Marshall and Bryan counties in Southeastern Oklahoma defined as the Texoma area.
For Rates & Availability:
John Ryan
(903) 821-0614
jryan@acreecreative.com
Featured Archive Story

By Staff Report

High-quality tools in the garden are an essential investment. You buy them new just once, then enjoy them as they become even more valuable with age. A typical Big Box Store-bought implement may not last nearly as long. And certainly brings no cachet to the tool shed.

Category: FOB

By Dan Acree

Long before HGTV, Carol Davis was performing magical makeovers on Sherman homes and offices. She approaches every job with an almost ferocious enthusiasm. "I've always been passionate about the interior design business," Carol said.

Category: Business

When Robert Littlefield Schafer started art classes, Babe Ruth was still with the Boston Red Sox. It was 1917, and Schafer was five. "My mother saw my interest and enrolled me in a children's class at a local college," the ninety-five-year-old painter recalled. That was the beginning of a lifelong love affair.