Want to Reach 50,000 Potential Customers Every Week?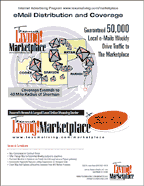 Texoma Living! Marketplace attracts customers to your business by using the latest Internet marketing technologies. Our proprietary list of more than 50,000 double opt-in Texoma area email addresses means that each weekly campaign for The Marketplace drives viewers to your ad—and ultimately your website.
Our primary goal is singular: Drive visitors to your website.
Created by the people who brought you Texoma Living! Magazine, The Marketplace is the market's newest and largest local online shopping website.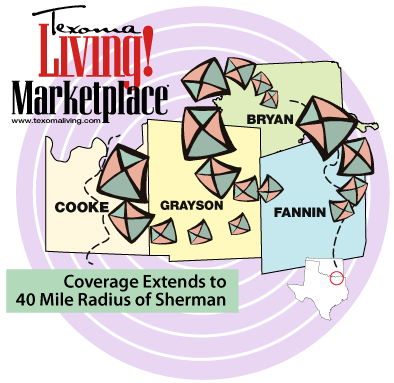 The Marketplace is exclusively for companies doing business in Texoma.
We market to consumers living in Cooke, Grayson and Fannin counties of North Texas; and to Marshall and Bryan counties in Southeastern Oklahoma defined as the Texoma area.
For Rates & Availability:
John Ryan
(903) 821-0614
jryan@acreecreative.com
Featured Archive Story

Toddling off to bed was an important part of the simple life, as one usually got up before dawn to start a fire and haul water from the crick for the morning latte. Bed is also important for filling the otherwise endless space between dusk and dawn when nothing much is going on anyway, and you couldn't see it if it was, what with burning brands not giving off all that much illumination.

Category: Editor Blogs, Edward Southerland

By Gene Lenore

Anxious to be ready for Memorial Day and summer, Browall set to preparing the site for visitors. Work crews bulldozed and graveled roads, cleared the beach and made it safe for swimming, and hauled portable concession stands to the site. Browall wanted Burns Run to be an attraction for people all over North Texas and Southern Oklahoma, and he succeeded beyond any expectation. By late July, the site had attracted an estimated 225,000 people.

Category: Heritage

By Kathy Floyd

Jonathan Dryden's hands create beautiful pieces of art from wood, but a childhood accident almost took away that gift. At thirteen-months old, he burned his hands so severely that he was not expected to have full use of them again. To everyone's surprise, after three weeks in bandages, his hands slowly came back to life.